PQ Monitor


World's Best Power
Quality Recorder!
The only Class A instrument certified for the new-for-2015 Edition 3 of IEC Standard 61000-4-30. 512 samples per cycle, sags/dips, swells, interruptions, voltage and current harmonics, Flicker IEC 61000-4-15 Class F1, RVC – Rapid voltage changes, 2kHz-150kHz emissions recorder, 4 MHz HF impulse recorder, and much more…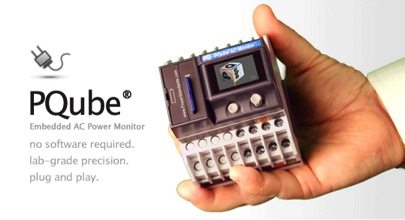 PQube Hightlights
1. Low-cost, high-precision power quality and energy monitor
2. Embedded design for reliable 24/7 monitoring
3. Direct remote access, anytime, anywhere
4. Plug-and-play compatibility, No Software Required!
5. Latest PQube Firmware: v2.1.7 (Download)